We are a dispensing practice. This means that people who live within our dispensing area are able to have their medication dispensed at the surgery.
If you are a patient for whom we dispense medications and you have to pay prescription charges, please ensure that you have either card, a contactless device or cash when you come to pick up your medication as we cannot offer credit. The charge per item for a prescription is currently £9.65 as from the 1st of April 2023. If you wish to use a prepayment certificate, the current charges are £31.25 for 3 months and £111.60 for 12 months.
If you do not pay for your prescription charges, please use the link to check your prescription charge exemption status. (Please note, if your exemption status is out of date, you will need to pay for your prescriptions until you apply for a new one – forms can be collected in Reception.) https://services.nhsbsa.nhs.uk/check-my-nhs-exemption/start
Repeat prescriptions may be requested in person, with the slip from your last prescription or by post. Unfortunately, we do not take prescription requests over the phone. If you prefer, you can now request your prescriptions online (see below) and then collect your medication three working days later. (Please ask at reception for your personal code to access this site if you do not already have access. Once you have your code you will then have access to all its facilities.)
Please allow 3 working days (72 hours) for repeat prescription requests.
If your order is placed on a bank holiday, please calculate from the next working day.
If your order is to be delivered to Worthington, it must be ordered by the Friday before.
Tuesday** is the day to check you have enough medicines to last over the weekend.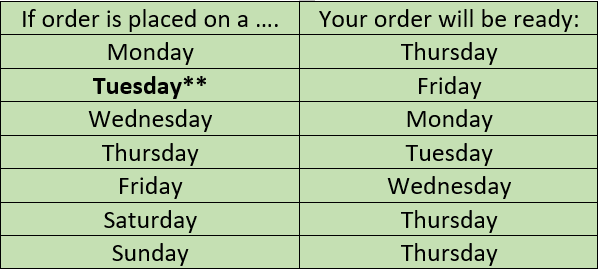 Order Your Repeats Online
If you have a Patient Access account please click below to login. If you do not have an account and would like one please contact reception.
Electronic Prescribing Service
We have recently implemented a new way to get your prescriptions. The Electronic Prescribing Service (EPS) is an NHS service. It gives you the chance to change how we send your prescriptions to the place of your choosing from which you get your medicines or appliances. Our Dispensary service uses paper, but as a surgery we can send prescriptions to other Pharmacies using EPS but this may affect your dispensing status.
What does this mean for you?
If you collect your repeat prescriptions from us you will not have to visit the Surgery to pick up your paper prescription. Instead we will send it electronically to the place you choose, saving you time.
You will have more choice as they can be collected from a pharmacy near where you live, work or shop.
Is this service right for you?
It will suit you if you have a stable condition and you don't want to come to us every time you collect your repeat prescription or you collect your prescription from the same place most of the time or use a prescription collection service already.
It may not be for you if you only get prescriptions occasionally or you pick up your medications from different places.
How can you use this service?
You need to choose a place for us to send your prescriptions to. This is called a nomination. You can choose:
a pharmacy
a dispensing appliance contractor (if you use one)
your dispensing GP practice (if you are eligible)
You can ask the Dispensary to add this nomination for you and do not need a computer for this.
If you need more information please ask the Dispensary staff.
HRT pre-payment certificate
If you pay for HRT medicine 3 or more times in 12 months, an HRT PPC could save you money.
Each item on an NHS prescription usually costs £9.65. You can buy an HRT PPC for a one-off payment of £19.30 (the cost of two single items).
The HRT PPC covers an unlimited number of certain HRT medicines for 12 months, regardless of why they are prescribed.
The HRT PPC does not cover all HRT medicines. Check if it covers your HRT medicine.
What if I need my medicine urgently?
If you have run out of medication and have been told that you should not stop your medication without consulting a doctor, a prescription can be issued urgently. However, this will depend on a doctor being available to sign the prescription. Please be patient. If the surgery is closed your usual pharmacy may be able to dispense a small Emergency Supply of your medication until you are able to see your doctor.
What if I need a gluten free food on prescription?
If you have an established gluten sensitivity, coeliac disease or dermatitis herpetiformis a limited range of gluten free foods can be prescribed including breads and flours. Please discuss this with your usual GP.
Dispensary Opening Hours
| | | |
| --- | --- | --- |
| Monday | 8AM – 12.30PM | 1.30PM – 6.30PM |
| Tuesday | 8AM – 12.30PM | 1.30PM – 6.30PM |
| Wednesday | 8AM – 12.30PM | 1.30PM – 6.30PM |
| Thursday | 8AM – 12.30PM | 1.30PM – 6.30PM |
| Friday | 8AM – 12.30PM | 1.30PM – 6.30PM |
Please remember medicines you don't use cannot be recycled
Please do not order any items that you do not intend to take
Please don't stockpile medicines
Please tell us if you are taking your medicines differently from how we think you are taking them